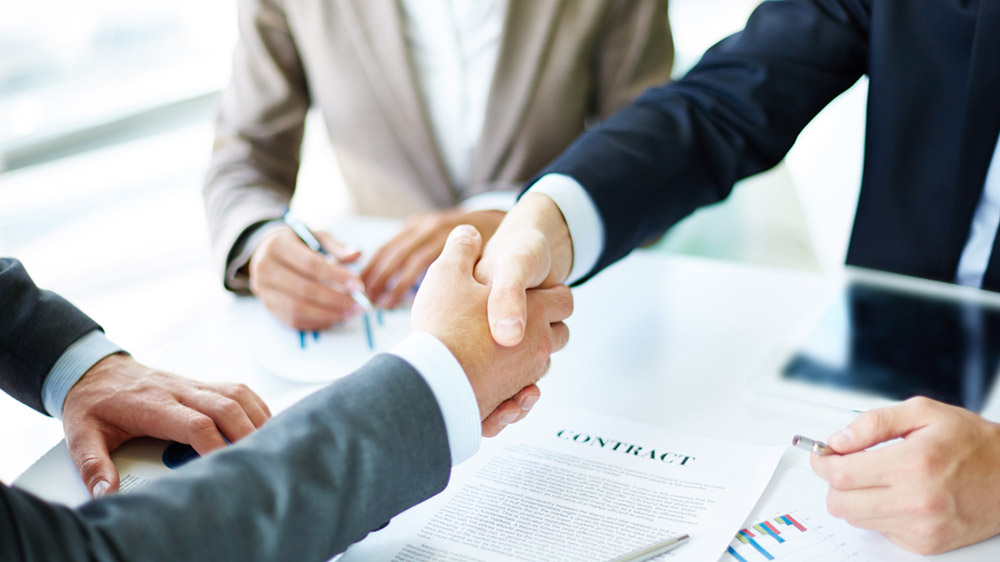 Since 2016
We have been, since birth, a company focused on developing opportunities in a collaborative network, which seeks in essence the resinified in business.

In order to transform the development of new businesses, Wave has become a specialist in integrating companies, investors and executives seeking innovation and results. We base our work on methodologies developed collaboratively by the executive network, making Wave Way a different way of doing business, giving new meaning to the way of achieving results.

We were born from the union and cooperation of experienced executives who, with a lot of creativity, made possible the operation of a new business model in a structured way. For this we use a lot of innovation, simplicity and a lot of "hands on"
Add value to our clients' businesses, uniting people, companies, innovation and investors.

At WAVE - a Circular Business Company®, we seek to create and disseminate in the corporate environment, a sustainable business ecosystem based on the pillars Integrate, Think, Make, Build, Simplify and Deliver with more agility, dynamism and resourcefulness to achieve positive results.

Alexandre Horta
OPERATIONS STRUCTURER
Graduated in Naval Engineering - POLI USP and post graduated in Logistics and Quantitative Methods. Specialist in the Retail & Consumer markets, with extensive experience in business transformation, commercial strategy and supply chain. In the last 20 years, he led projects for retailers in various specialties such as clothing, food retail, electronics and construction materials. Before that I worked for more than 16 years in the financial area of ​​large multinational companies.

Alexandre Mesquita
Operations Structurer
Experience in the development and implementation of strategic plans, development of new businesses, expansion of customer and product portfolio.
Practical and multifunctional experience in Latin America, USA and Europe
Antonio Marques
Business Leader
Mechanical Engineer graduated from FEI with an MBA in Business Management from IBMEC / SP; with over 30 years of experience in multinational companies, some of them directing companies in the most diverse segments; with operations in the most diverse countries in South America, North America, Europe, Asia and the Middle East, occupying positions of CEO, General Director, Commercial Director, Sales Manager and Engineering Manager.

Arabaci Sciamarelli
people Development
Psychologist - USP MBA - FIA
Segments: pharmaceutical, consumer goods, HR consulting
Areas: HR, Training, Marketing and Sales
Expertise: human development, corporate education, HR strategic planning

Arthur Pontvianne
SOLUTIONS STRUCTURER
Executive who has worked in the market, in the insurance industry, for over 40 years.
Performs; previous inspections, inspection of claims, consultancy, formatting of insurance programs with a focus on mitigating risk exposures and, mainly, costs.

Clemis Miki
STRUCTURER OF OPERATIONS
Metallurgist engineer, post graduated in Marketing and with specializations at IFL (Sweden), INSEAD (France), F. Dom Cabral, IBGC, IFC / IGCLA (USA).
"Advisor" for CEOs of small and medium-sized companies on Management, Business Development and Governance topics.
Executive Mentor,Member of the Board of Directors and Advisory Board.
Worked as an executive in international companies, as Marketing / Regional / Commercial Director; as CEO of several countries in South America and as responsible for South America. Participated in the boards of business associations and in the International Consultative Council of Fundação Dom Cabral.
Edson Amadeu
Managing Partner
Business administrator with international experience in operations in Latin America, +25 years in Supply Chain management in the automotive, electronics, cosmetics, hygiene and cleaning and retail segments. Developed Global and Regional projects in strategic reorganizations and team development, Outsourcing projects, Inventory Costs, Renegotiationsmand Strategic Planning

Fernando Buchene
MANAGING PARTNER
Metallurgical engineer with an MBA from USP, he has more than 20 years of experience as CEO, member of the Boards of Directors, COO and Controller in national and multinational companies in the sectors of Construction, Oil and Gas and Smart Cards.

Hélcio Makoto
Commercial Development

José Candido
FINANCIAL STRUCTURER
Financial Director of large companies for 30 years in the railway undercarriage and agricultural machinery, cellulose, retail and personal credit finance segments; at Wave since 2019 working in business structuring, M&A and financial advisory, mechanical engineer and MBA from Stanford University.

José de Podestá
MANAGING PARTNER
Electronic engineer and Business Administrator with international experience in multiple sectors, Member of the Boards of Directors and President of high-tech companies. Chairman of the Board of GCSM and VP of América Economia magazine.

Luis Fernando
Market Leader
Former CEO in the national media industry and former executive in a multinational, having expanded business by managing market plans and developing strategic and industrial governance in "Business to Business" businesses. Predominant performance in the Latin American market, with extensions to Europe, the United States and China.
Luiz Goes
STRUCTURER OF solutions
Civil Engineer by training, with more than 30 years of experience in the development of commercial projects, strategic planning and Market Intelligence focused on the consumption chain, in several areas, such as: food, fashion, cosmetics, construction material, Pet, financial services, medicines, hygiene and cleaning, wholesale, Foodservice among others. Passing through Consulting and Market Intelligence companies. Acting on projects with strategic emphasis. Author of the book: Market Intelligence - The Power of Information.

Maria Thereza
OPPORTUNITY ORIGINATOR
COO / CIO with experience in large corporations, in the areas of Payment Services Operations / infrastructure / Telecom / Highway Concessions.
Electronic Engineer, Ex COO and CIO of large companies in the service sector, such as Sem Parar, Oi, Promon, Abril Group.

Mauricio Neves
STRUCTURER OF SOLUTIONS

Raquel Sena
Business Assistant
Graduated in Nutrition and Dietetics, but currently working as our executive assistant supporting everyone in our network.

Renato Urvaneja
FINANCIAL STRUCTURER
Economist, graduated from UNICAMP, with an MBA, in the USA. Accumulates 30 years of international experience in the management and restructuring of the Finance area, in Strategic Planning and with strong interaction with sales and manufacturing departments.

Roberto Lang
OPPORTUNITY ORIGINATOR
Administrador pela FGV, MBA INSEAD Fontainebleau, experiência em gestão geral, marketing, comercial e RH, professor na fundação Vanzolini, trabalhou na Unilever, Brasif, Ramos-Pinto, Abril, entre outras, Foco em desenvolvimento , estruturação e reestruturação de negócios.

Rossana Sadir
Market Leader
CEO with strategic training and broad international experience, expertise as a transformation agent, in operations that demand major strategic changes with significant results for growth, results turnaround, organizational restructuring with minimal business impact, digital innovation and development of disruptive models for the area commercial.
Certified Management Advisor (CCI), Bachelor of Business Administration from the University of São Paulo, and MBA from SDA Bocconi (Italy) and Kellogg / Northwestern University (USA).

Sidney Leandro
Managing Partner
Production Engineer with an MBA from Duke University. He was CFO of Nissan, Stora Enso / Veracel and Ford / Visteon. Participated in financial restructuring, IPO, M&A, leverage buy out, strategic alliances, jvs, debt issuance, risk / credit management, government incentive programs and management of organizations in Brazil and abroad.

Silvio Smelstein
OPPORTUNITY ORIGINATOR
Production Engineer with finance courses - acting in intermediation of small and medium-sized companies, working with companies in the health and education area. Negotiations in Real Estate with investors and corporate property owners.

Tania Aloisi
Business Leader
Electrical Engineer, MBA, with a 24-year career in the Energy & Electric sectors in multinational companies, exercising leadership positions in the areas of operations management, business development, sales, market intelligence and strategic planning. Focus on Structuring & Reorganization projects, Go To Market and Leverage of Ebtida.

Willi Nass
BUSINESS LEADER
Senior executive with over 30 years of experience in senior leadership positions in large national and multinational companies in the chemical, agrochemical and veterinary sector with a history in the management of industrial businesses, in the development of technical and commercial feasibility studies, in the restructuring of organizations, M & As and in the implementation of industrial complex projects.
our Network
TOGETHER WITH MORE THAN 100 BUSINESS PARTNERS THAT CONTINUE DEVELOPING BUSINESS ON THE WAVE NETWORK